Creating a FrankenPlanner + a Peek at My Past Planner Failures
This post may contain affiliate links, which means I may receive compensation if you make a purchase using one of these links.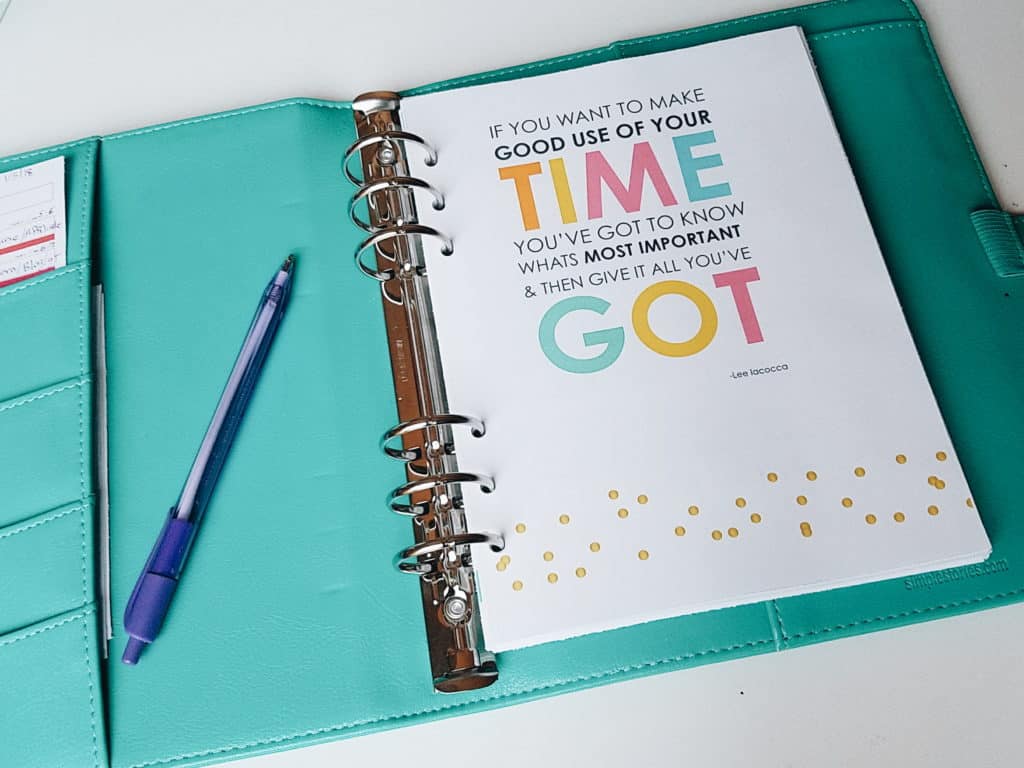 There's nothing quite like the fresh, crisp untouched pages of a new planner. If you're anything like me, finding the perfect planner and actually using it from January to December can prove to be quite a challenge. In an effort to find a planner that I actually could stick with, I decided to attempt creating a FrankenPlanner.
My list of planner failures is substantial… Franklin Covey, My Blog Plan [discontinued], Plum Paper Planners, A Virtuous Woman Life Planner [discontinued], Happy Planner, and Diamond Workbook.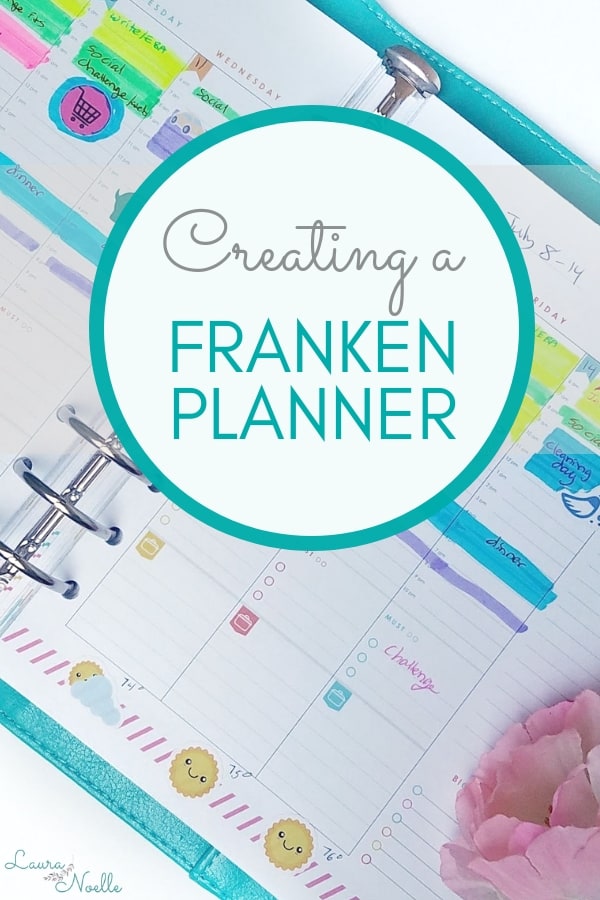 And it's not that those planners were ever not used, I just never used them consistently to their full potential, and they didn't seem to work with my brain. All that to say, there hasn't been a lot of goal crushing going on in my life recently and that's something I am determined to change!
Enter the FrankenPlanner…my eclectic compilation of worksheets and pages that seem to speak highest to my brain.
Years ago I stumbled across Ruth Soukup's blog Living Well, Spending Less, but it wasn't until last month that I started looking at her Living Well Planner and let's just say, I am SO excited to really dig into her worksheets and systems.
I've completed a few mini courses she offers and my brain has latched on to each of her concepts–especially the fact that you have to write down goals + a clear plan of action in order to achieve them.
Since my daughter was born, I've felt like I'm just spinning my wheels and going no-where, in addition to feeling a little lost in my purpose in life.
I'm starting to give myself permission to dream about how I can make a difference in the world, because NOT doing so is actually far more selfish. (That's a sobering thought!)
While the Living Well Planner comes in a bound design, there are also a lot of Digital Downloads available and since I already had a Carpe Diem A5 Planner Binder making my own customizable printed version seemed like the best option for me.
I have utilized many of the Living Well spreads including the weekly sheets, long term planning, and monthly, weekly and daily planning sheets. The Goal Crushing pages and Project Planning pages are truly revolutionary for cluttered minds and I highly recommend checking them out!
Not only do I feel more focused in what I need to accomplish every day, but I also printed and laminated the monthly, weekly and daily sheets and attached them to my kitchen wall with velcro so I can jot down thoughts and notes throughout my day (usually all those to-dos start flowing while I'm cooking dinner!).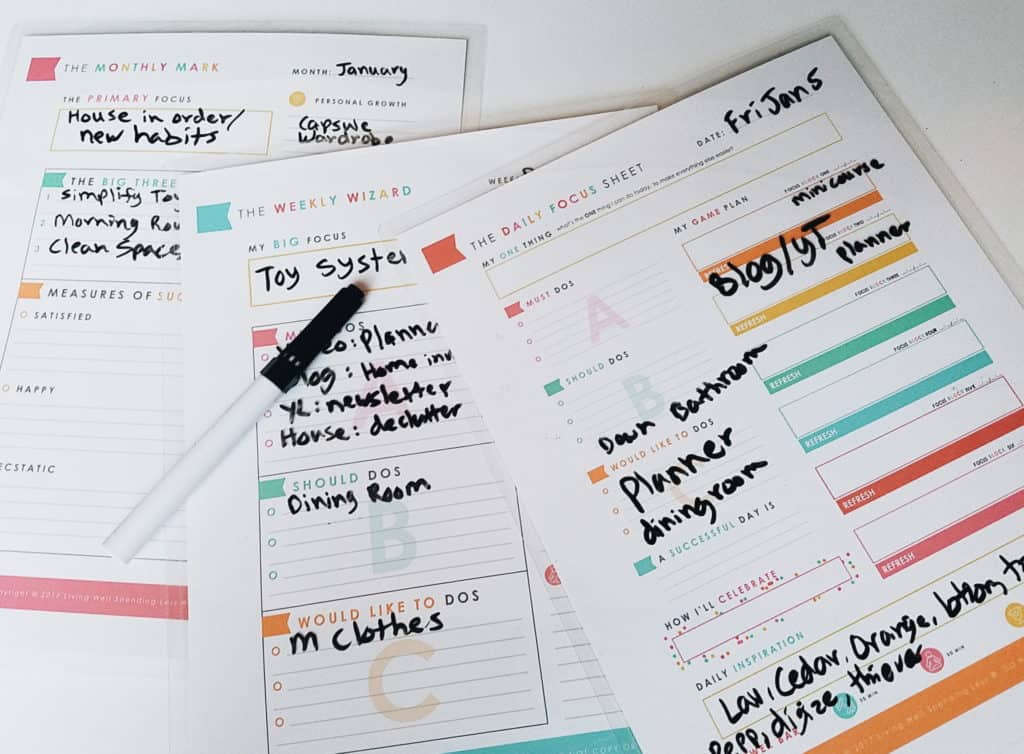 In my past planners, there was always a lack of accountability, which, let's face it–is super important to stay consistent and on track. I printed this "Progress" sheet from Ruth's 2018 Goal Setting Workbook (available free at http://www.livingwellspendingless.com/ – scroll all the way to the bottom and click on "Get Your Free Action Plan").
This is fantastic so that each month I can evaluate how each week was and what I can improve on.
We're still early in January and I'm still printing my planner (that's a whole different story). However, I'm already getting up earlier, clarifying my daily tasks and prioritizing in a way I never did before so I am confident that this planner is going to be instrumental in helping me crush some goals this year!
If you're curious about the DIY planner tools I use–
Carpe Diem A5 Planner Binder [my color was aqua & it's retired]
Planner Hole Punch [I love that this one has multiple size settings A5, Personal and smaller)
32lb Paper [says laser jet, but I use it on my inkjet just fine]
HP Instant Ink Subscription (saves me time and money so I can always print in color and never run out of ink!)
————
What planner are you using this year? What's your favorite feature it has?