This post may contain affiliate links, which means I may receive compensation if you make a purchase using one of these links.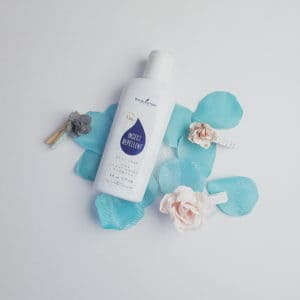 A few weeks ago, Young Living released a brand new product that I snatched up real quick: 100% plant based formula, EPA approved, Insect Repellent!! I couldn't wait to test it out!
Made with a pure sesame oil base, this repellent has a golden tint that can stain clothes, so be careful when applying. Make sure to use a small amount and rub it completely into your skin to avoid staining.
I found it absorbed quickly and smoothly, and doesn't feel sticky or greasy like many conventional types. Don't you just hate when you spray repellent on and feel like you need to shower to get it all off you? Yuck!
I'm impressed that it's DEET free, with no parabens, petrochemicals, animal-derived ingredients, synthetic preservatives, synthetic fragrances or synthetic colorants. It's super safe for everyone, including children (with adult supervision for application).
It includes all the essential oils traditionally recommended for their bug-repellent properties: Citronella, Lemongrass, Rosemary, Geranium, Spearmint, Thyme and Clove and the aroma is a light citrus smell that's actually pleasant! The final ingredient is 1% Vitamin E, a natural plant-based preservative. That's it. No junk, no nasty chemicals.
Is it pricey? You bet! It's the best quality product you can find made with the most pure, powerful oils in the world. This bottle is filled with essential oils, so you're not buying a $5 bottle of synthetic chemicals duplicated in a lab! This is nature's purity and trust me, the price tag is worth it! It's also hypoallergenic and dermatologist tested.
I'm absolutely in love with this and so thankful to have an insect repellent the whole family can use without fear!
Watch the Video Review
Get Me the Good Stuff!
There are two ways to grab yourself a bottle of all-natural Insect Repellent.
Create a Wholesale Account (like a Costco membership but with no yearly fees or penalties) with a basic or premium starter kit and get 24% off retail pricing. I walk you through the sign up process here.
Create a simple Retail Account and get your bottle of Insect Repellent full price.
Once you create your account, log in and click "Quick Order" on the left sidebar. In the product search bar type in "20701″ and add the Insect Repellent to your cart. Check out and you're set to go! If you experience issues during the process, please send an email to [email protected] and I'll help you through!
Note: Every state has different regulations regarding Insect Repellent. There are a few states that longer application processes, and while they are in process, they are not complete yet so shipping to the following states is currently restricted: Alaska, California, Connecticut, Indiana, Maine, Nebraska, New Mexico, Rhode Island, South Dakota & Washington D.C.  We hope it is available in all these locations soon!