Look Inside the New Living Well Planner (Picture Comparison to the Old Version!)
This post may contain affiliate links, which means I may receive compensation if you make a purchase using one of these links.
As a work at home mom with a preschooler, I'm balancing so many things: multiple businesses, homeschooling, momlife, wifelife, meal planning and prep, cleaning… All the things! I've gone through quite a stack of planners on my search to one that actually keeps me on track.
I fell in love with the previous version of the Living Well Planner for its unique pages like Goal Crushing and Project Planning, and this year's newly revised version has me so excited! Here's a look inside the new Living Well Planner in addition to a picture comparison to the old version!
If there was one thing we all could do better, topping the list would be "get more done" or "productivity" or "reaching goals". It's easy to have the best of intentions, but following through is downright hard. Especially if you have a family, job or other commitments that take up your time and energy!
Learning to make big goals and break them down into yearly, monthly, weekly and daily tasks has changed the way I approach my goals and helped me start crushing them. The Living Well Planner has played a huge role in this with the perfect steps and breakdowns that mesh so well with my brain.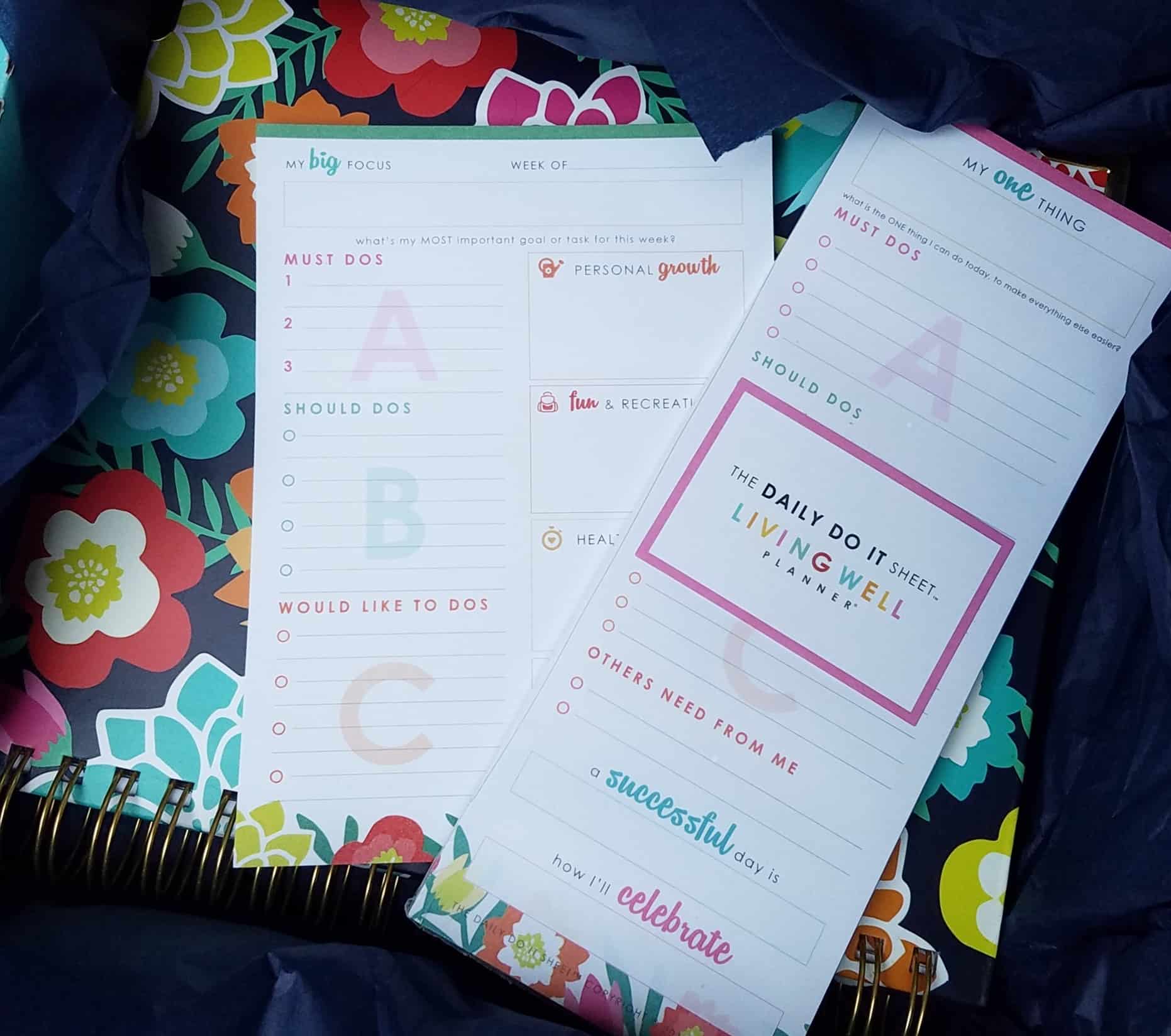 Getting my pre-order of the newly redone planner had me jumping for joy (no really, you should have seen me!). I was also so thrilled that the pre-order came with two extra goodies: the Daily Do It sticky notepad and the Weekly Wizard sticky notepad.
While I've used printed or laminated versions of the daily and weekly sheets to plan out my days and weeks (so helpful), I'm beyond excited to have these stickies to just slap onto my planner pages and keep everything together. Serious mom life mombrain saver!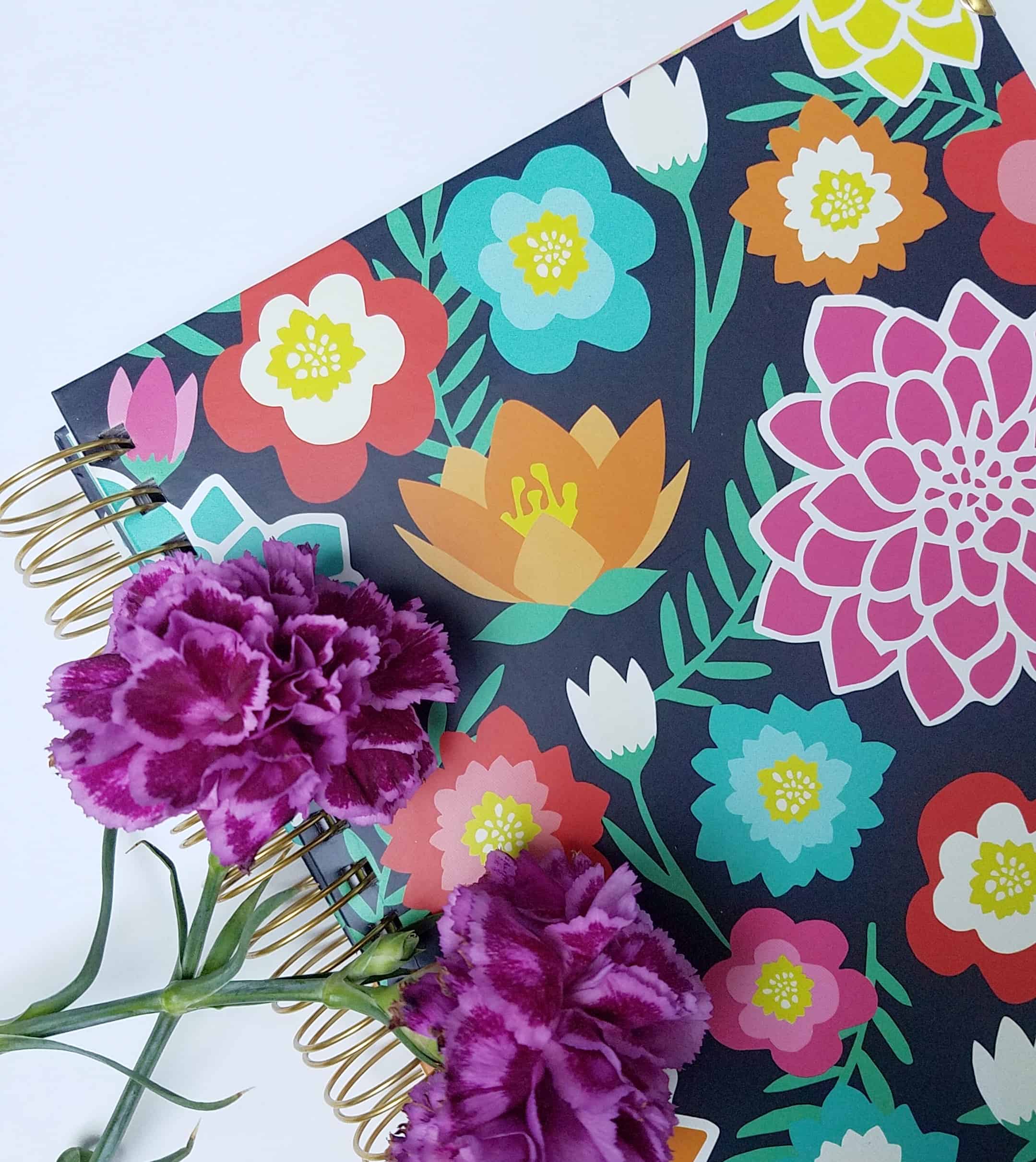 Now, on to the planner. The new floral is exquisite–but if it's not your style, they still have the original multi-color striped option for covers as well. I love that it's sturdy and thick. If I drop it or it gets bounced around in my backpack, this planner holds its weight!
One of my favorite updates to the planner is the weight of the paper. In the picture above you can see a distinct difference in the bleed of the paper–on the left, the old planner was thin enough you could see the other side of the page (not ideal).
On the right, the new planner is on 100# paper and there is no bleed from the other side of the page (so happy about that!).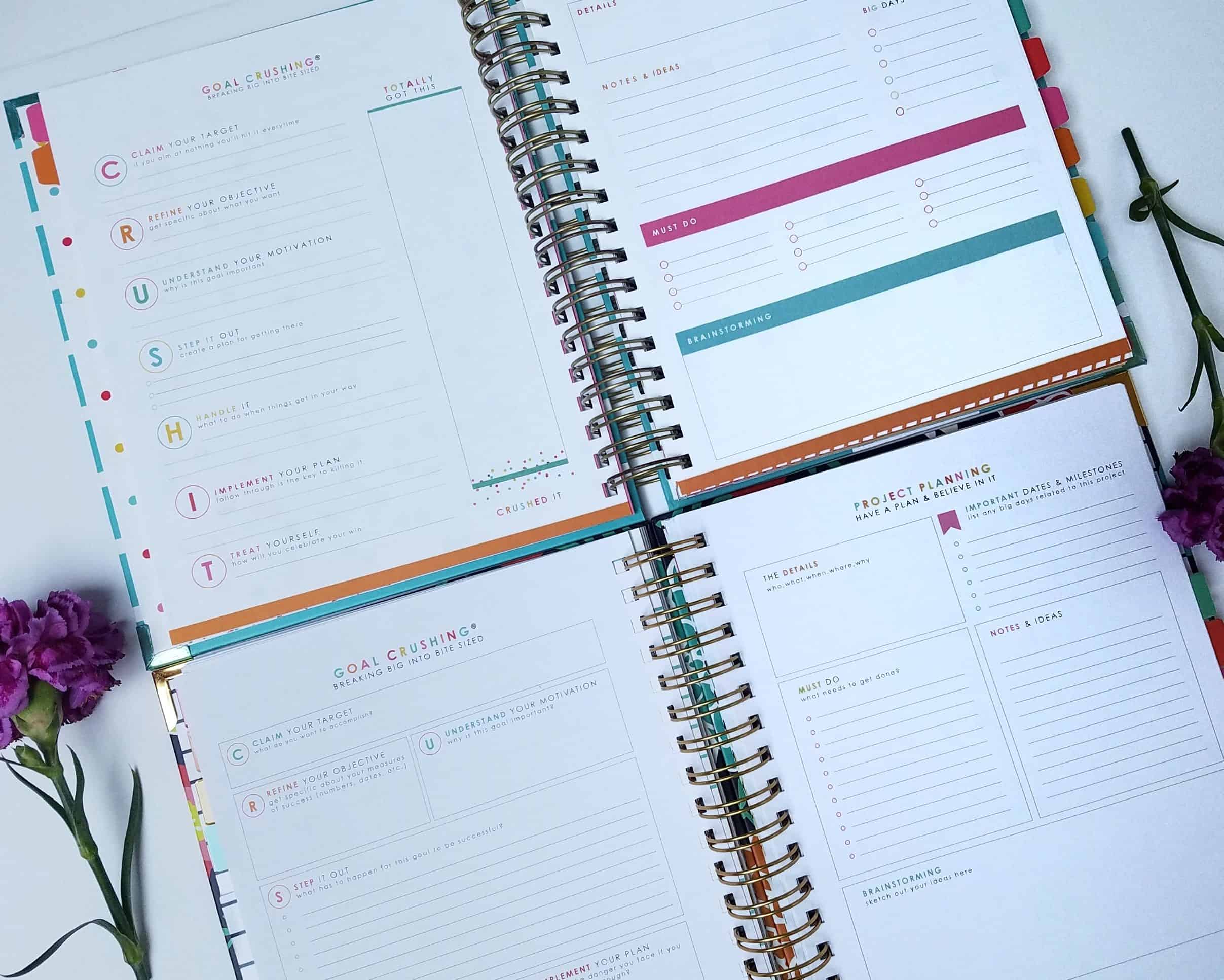 The two pages that have changed my life the most are the monthly Goal Crushing and Project Planning worksheets. This is where the magic happens.
You pick one goal to focus on and map it out. Every detail, idea, and note. I draw diagrams and tree charts and scrawl in every inch. It's messy but extremely effective.
In the picture above you see the difference between the old planner (top) and the new planner (bottom). I was not actually a huge fan of the old layout. It was a little sparse and didn't have enough direction oriented spaces for me. But the new layout is spot on and I'm really enjoying it.
I'm in love, friends.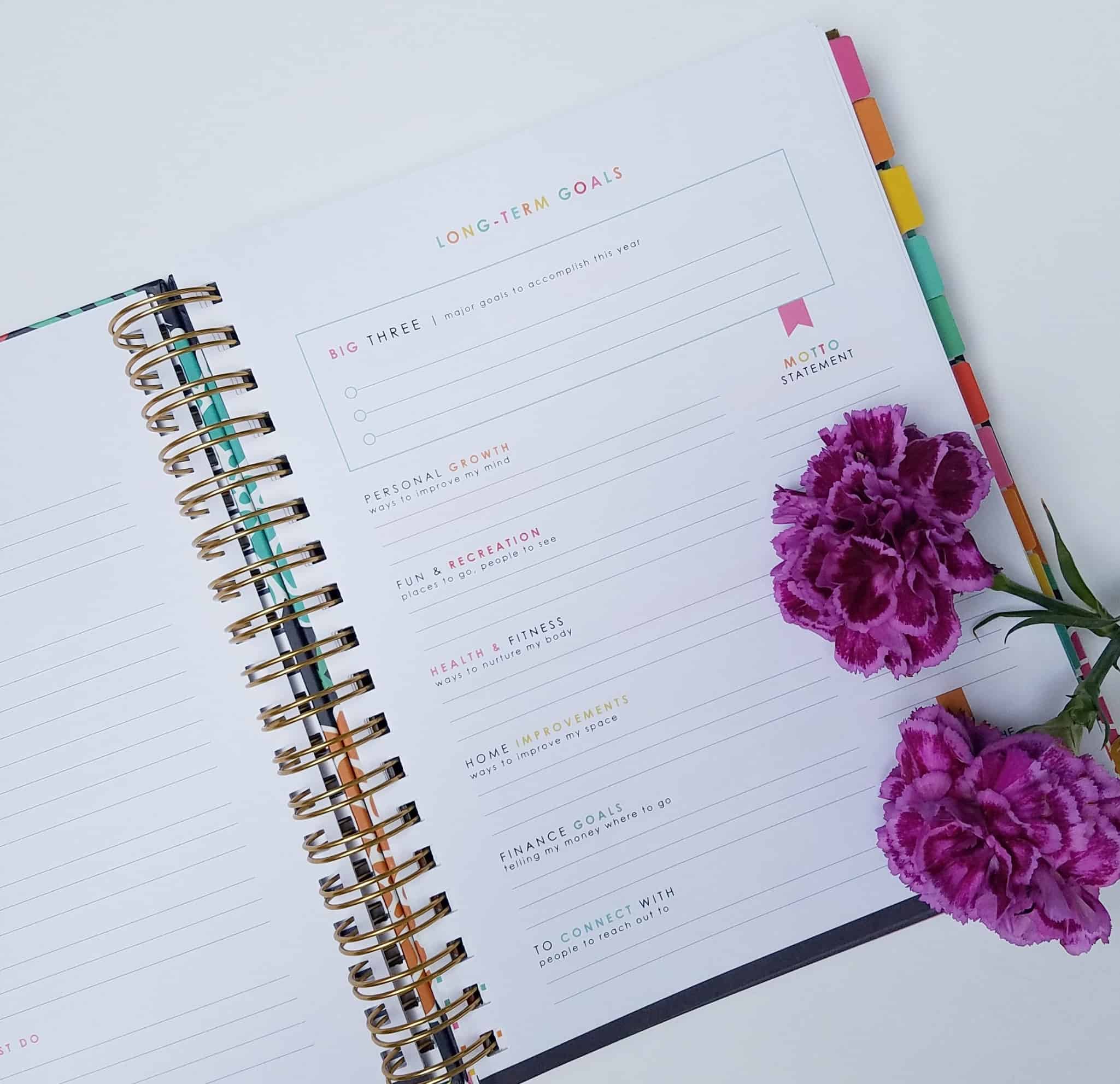 Creating long-term goals is often challenging. I had to sit with a blank paper for a while before even daring to write down my dreams because, it's easy to lose yourself as a mom, and it's not always easy to find yourself again.
Give yourself grace if this is hard to do. Start by writing down a few small things, then gradually let yourself think bigger. I found that keeping a running "life list" in each of the goal areas was helpful because I didn't feel like any of my ideas were too small, too big or too silly to be added to the list. They can always be crossed out!
Time Blocking is the method that keeps me on schedule during the week. Of course, life ebbs and flows, kids get sick, hormones happen and schedules have to be adjusted.
But overall, having set chunks of time dedicated to work, family, personal development, self-care, and household tasks makes life a little less of a mess and a little more like a rhythm.
Focusing on my most important tasks (that work toward my goals) first thing in the morning is how I work best. Night owls may find that they can't get anything done until the kids are in bed. Try out both and find what works best for you!
I appreciate that the Living Well Planner has space for meal planning, general lists, and notes (I use these for cleaning, groceries and to-do's), and important days to note.
I'm ready to crush a whole new set of goals next year with my new planner. Who's with me?!
Watch the unboxing here:
See all the fabulous features of the Living Well Planner and snag your very own here!
WANT TO SAVE LOOK INSIDE THE NEW LIVING WELL PLANNER FOR LATER? PIN TO YOUR FAVORITE PINTEREST BOARD HERE: